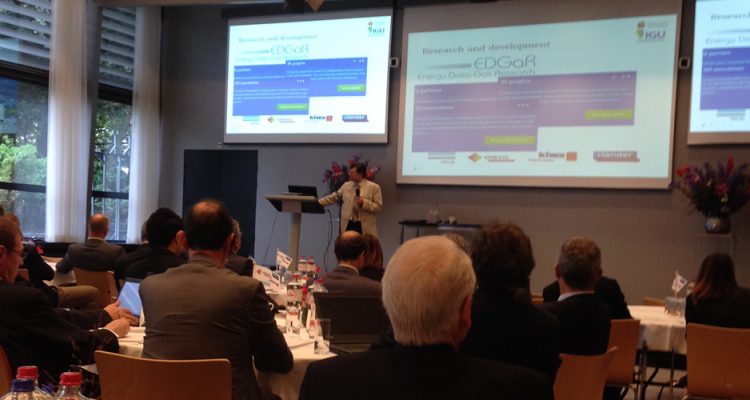 SOLIDpower Visitation and GWI Insights
The European Office in Brussels has been active with several meetings connected to GTI innovation programs and EEI's own endeavors. In October, EEI visited SOLIDpower, a German manufacture of stationary fuel cells. SOLIDpower has turned to EEI to provide it with advice on how GTI programs may facilitate their North American market development. In November, EEI engaged in senior level meetings at the headquarters of the UK Energy Innovation Centre (EIC), near Manchester. The EIC is a leading British gas innovation institute, representing the R&D interests of the four largest UK gas LDCs which serve 20 million gas customers. EEI's role with the EIC is to represent GTI as it develops a platform for information sharing and joint projects. For EEI's own client development, a visit to Control Point in Chesterfield, UK may open up US marketing services for the clients' proprietary PE weld integrity monitoring technology.
A trip on behalf of GTI to the German Gas & Heat Institute (GWI) in Essen gave EEI unique insights into GWI's pioneering research into smart gas networks, energy storage and hydrogen R&D— innovations deemed essential for Germany's goal to decarbonize their economy by 80% by 2050. For our committee duties, EEI's CEO and European VP participated in the International Gas Union (IGU), Distribution Committee semiannual meeting at The Hague, Netherlands. The IGU brings together the world's leading gas distribution experts and executives. The latest findings on Europe's quest to boost biomethane and green hydrogen into the natural gas grids were discussed, giving EEI a preview of innovations that may transform the gas industry worldwide.