SERVING THE INDUSTRY SAFELY SINCE 1998
General Engineering Contractor CA Lic#1013193
Energy Experts International is a leader in providing management consultation to companies, organizations, and end-users on energy issues – both domestically and globally.
Global warming and environmental concerns have created new energy options. It has altered the way energy is supplied, utilized, managed, and consumed. Balancing all of these complex issues requires an expert.
Our top priority is working SAFELY to accomplish our goal of maximum customer satisfaction.
We provide creative and effective energy solutions to your business; whether it's natural gas, electric power, or oil. Our expertise is in helping our clients make the best decisions on energy issues.
Engineering Services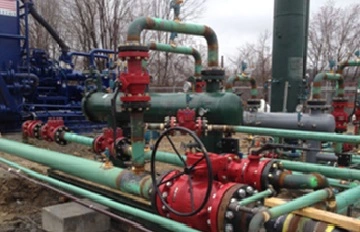 EEI offers the full-range of engineering services, from the wellhead to the burner-tip, for upstream, midstream, and downstream segments of the natural gas industry. EEI's gas engineering and design staff includes licensed Professional Engineers and Subject Matter Experts with decades of experience.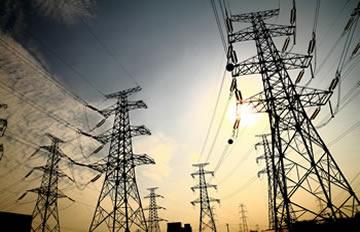 EEI possesses a core team of experts with years of experience in all facets of electric power facilities design. EEI ensures that your company's systems are designed to focus on reliability and safety, meet performance requirements, satisfy public and environmental concerns, and include flexibility for future modifications and upgrades.
EEI provides APPLICANT DESIGN engineering services for all commercial and residential subdivisions, single commercial and residential construction and major utility upgrades. This includes both overhead and underground designs for all utilities.
ENERGY UTILIZATION CONSULTING
Key Projects
Livermore, California – Pacific Gas and Electric
EEI designed and engineered a multi-purpose underground utility training facility in Livermore, California to be used by the Utility Company's personnel. EEI has prepared the test site layouts and the critical diagnostic simulation plans.
Brussels, Belgium – The Energy Charter
EEI provided an assessment on the Investment and Market Development in the Underground Storage (UGS) of natural gas in Europe. The key issues of the study dealt with the establishment of non-discriminatory, transparent and fair access to UGS for investors, suppliers, gas operators, consumers and traders.
Japan Gas Association
EEI conducted a study on pipeline safety regulations in 7 countries for the Japan Gas Association (JGA): Canada, United States, France, Spain, Germany, Italy, and the United Kingdom . This comprehensive study investigated all aspects of the safety and maintenance regulations and practices of each country.
Our Latest News
Safety Excellence – 9 years of ZERO Incidents
Bob Gault, (left) Director of Safety & Compliance presents the Distinguished Safety Award.  Doug Glover (center), General Manager and Jake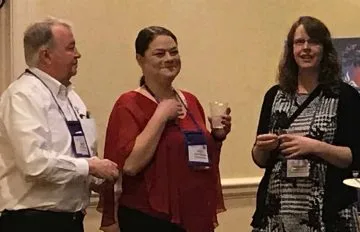 U.S. Introduction of Supraflow at the AGA Conference 2019 Nashville, TN
Energy Experts International (EEI) in conjunction with Grupo Torre (Torre Group) introduced a new high pressure tapping tee (Supraflow) at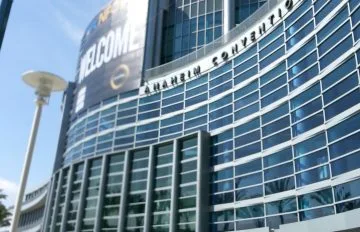 Western Gas Measurement Short Course 2017
EEI attended the Western Measurement Short Course (WGMSC ) Conference held in Anaheim from April 10 thru 13.  A paper