EXECUTIVE TEAM
With a combined experience of 250+ years, EEI's leadership team brings solid experience and a firm commitment to our clients.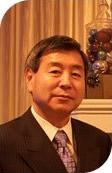 Michael T. Watanabe, P.E.
President & CEO (Board Director)
Mr. Michael Watanabe is the co-founder of Energy Experts International with 45 years of experience in the energy business. He has 25 years of gas and electric utility management and technical expertise with Pacific Gas and Electric Company (PG&E) and a diverse background that includes assignments in Engineering, Operations, Marketing and Research & Development. In addition to his experience in the regulated utility sector, he has worked with PG&E affiliates, serving in an advisory capacity to provide technical input and general market feasibility for projects in Indonesia, Taiwan, Australia and Japan. In his most recent appointment at PG&E, Mr. Watanabe served as Director of Technology Development and successfully expanded the scope of international technology exchanges with European and Asian utility companies.

Mr. Watanabe is a graduate of the University of Texas and is a licensed Professional Engineer in the state of California. He earned his MBA in Management from the University of San Francisco and attended the Engineering Executive Program at Stanford University.
Donald R. Murray
Executive Vice President & COO (Board Director)
Mr. Donald Murray is the Executive Vice President & COO as well as a Board Director with 50 years of experience in the energy industry. He has 29 years of management experience with Pacific Gas & Electric Company and a diverse background in the gas and electric utility industry. He worked as an electrical engineer early in his career and progressed to positions with increasing responsibility. In his most recent assignment, Mr. Murray was appointed as the Director of Capital Investment for the San Francisco Division. During his career, he amassed extensive experience in managing high profile assignments. One of the more difficult assignments he tackled was the planning, design and completion of a $50 million gas pipeline replacement and electric underground project in San Francisco. As a result of Mr. Murray's outstanding work management as the Division Gas & Electric Operation's manager, his Division received the Chairman's Award, the company's highest accolade, in 1995.

Mr. Murray earned his BS degree in Electrical Engineering from the University of California, Berkeley and earned his certification in Executive Management from the Haas School of Business.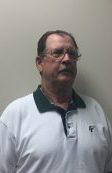 Robert C. Becken, III, P.E.
Vice President Emeritus, Gas Engineering
Mr. Robert Becken served as the Vice President of Gas Engineering from May 2005 to September 2018. As Vice President Emeritus, he will continue to stay involved in industry related matters. He has 50+ years of experience in the natural gas industry and served in various managerial and technical positions with increasing responsibilities. Mr. Becken has extensive knowledge and expertise in all facets of gas design engineering, maintenance and construction issues. His technical expertise includes the design of pipelines, control systems, regulation, compressor stations, as well as natural gas fueling stations. At PG&E, he served as the Company's Chief Technical consultant for the California Gas Transmission Unit. Mr. Becken is a registered Professional Engineer in the state of California, both as a Mechanical and as a Control System Engineer.
Mr. Becken graduated from the University of Washington with a BS in both Mechanical Engineering and Industrial Engineering.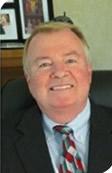 Steven W. Gauthier, P.E.
Vice President & General Manager, Midwest Region
Mr. Steve Gauthier is the Vice President & General Manager of the Midwest Region. He oversees the business interests in the Midwest, which encompasses clients in the southeastern and southwestern states. Mr. Gauthier has served the Natural Gas Industry for over 29 years. He has held key positions in several organizations, serving as the Vice President of Operations at the Gas Technology Institute, Principle Technology Manager at the Gas Research Institute, and in his most recent capacity serving as a Business Development Manager at Dexter Magnetic Technologies. He has extensive experience in marketing and business development, as well as a solid foundation in engineering and technical services.

Mr. Gauthier is a licensed Professional Engineer in the state of Illinois and a graduate of Stevens Institute of Technology with a BS in Mechanical Engineering. He earned his MBA from the University of Illinois.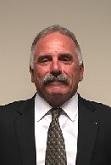 Patrick F. Hayes, J.D.
Vice President & General Manager, Western Region
Mr. Pat Hayes is the Vice President & General Manager, Western Region. He is responsible for new business operations within California and the western states. Pat is a 40 year veteran of the utility business and was responsible for the provision of gas and electric services for PG&E's customers in densely populated sectors of Northern California. He has an extensive and diverse experience interfacing with utility clients, as well as the energy industry in the private sector. He spearheaded numerous initiatives such as the EV charging station and overhead to underground conversion projects, as the Director of the Utility Design & Consulting Division for Energy Experts International.
Mr. Hayes is a graduate of the University of San Francisco and has a Law Degree from Empire College.
Cliff I. Simon
Vice President, Europe Operations
Mr. Cliff Simon represents Energy Experts International's business and strategic interests in Europe. He manages the Company's business operations from the Company's European Office located in Brussels, Belgium.
Mr. Simon is a veteran in the energy business with over 28 years of international experience. His career as managing director of a natural gas pipe manufacturing plant in Mexico since the early 1980's gave him a unique perspective on Mexico's natural gas industry. Mexico's dynamic privatization process included worldwide players in gas distribution, bringing Mr. Simon in contact with diverse distribution technologies, regulations and corporate cultures. Mr. Simon expanded his international expertise working in Italy from 2000 to 2003 where he developed technical and commercial relationships with European gas consortiums. With the launch of the Brussels office in 2007, Mr. Simon has become a specialist on EU energy policy and he coordinates the Company's projects in Europe and the Middle East.
Mr. Simon earned a BA in Economics and Management from Beloit College, Wisconsin.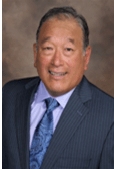 Robert Suehiro, P.E.
Vice President & General Manager, Electric Operations
As the Vice President & General Manager of Electric Operations, Mr. Suehiro is responsible for overseeing the Electric Design & Engineering, Project Management and the Electric Operations departments. Mr. Suehiro is a 35+ year veteran of PG&E and has held positions with increasing responsibilities from Electric Distribution Engineer to Director level positions in both the gas and electric operations.
Mr. Suehiro earned his BS Degree in Electric Engineering at California State University, Fresno and is a licensed professional electric engineer in California. Most recently he was the Vice President of Customer Support & Installation at an advanced technology firm.