OPPORTUNITIES
For inquiries of our services, please contact the respective offices located closest to your area.
For general information and/or employment, please contact our Corporate Office located in Redwood City, California.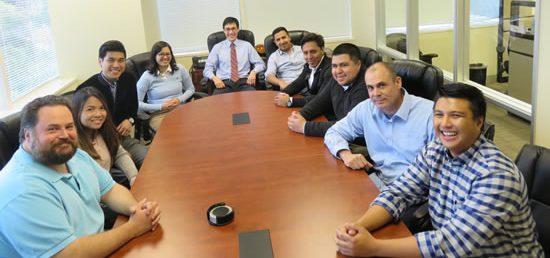 Energy Experts International continues to be successful because our consultants enjoy the challenges and the satisfaction of knowing that their contribution is making a difference to our clients. Our business continues to expand and the opportunities for you to make an impact are significant.
For retirees and former energy company veterans, we offer a very attractive working environment with flexible hours.
For individuals seeking excitement and new challenges, the energy consulting business is a very rewarding and exciting career path.
Experienced Industry Veterans: We are currently seeking qualified individuals with experience in electric (overhead & underground) construction, gas construction (with CWI welding qualifications), and various engineering positions (ME, CE and EE).
Entry Level Positions: We are currently seeking individuals interested in pursuing a career in the field technical services division. Job requires field surveys and cost estimating work. Minimum high school diploma required.
Immediate OPENINGS are available. Send your resume when inquiring about opportunities.
***Now Hiring*** Entry-level, part-time clerical role in Redwood City, CA
Inquire with us TODAY!
If you like to be challenged and enjoy working in a professional environment with the best experts in the energy industry, we are interested in hearing from you. Work opportunities are available nationwide and in our Belgium Office.
Energy Experts International is an Equal Opportunity Employer.